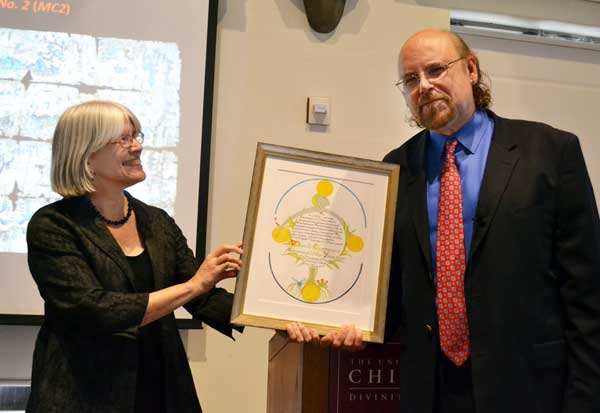 From the University of Chicago:
Every year, the Baptist Theological Union presents the Divinity School Alum of the Year Award to a Divinity School graduate. The award recipient is chosen with the following criteria in mind: excellence of work and continued contributions to the person's field; recognition and influence beyond the person's immediate sphere; and embodiment of the Divinity School's goals and values, and the range and extent of its educational programs.
Our 2014 Alumnus of the Year is Davíd Carrasco (ThM 1970, MA 1974, PhD in the History of Religions area, 1977). He will give his Alumnus of the Year address on Thursday, April 24, 2014, at 4:30 p.m. in Swift Lecture Hall with a reception to follow. He will also deliver, at noon that same day, the Spring Quarter Dean's Craft of Teaching Seminar.